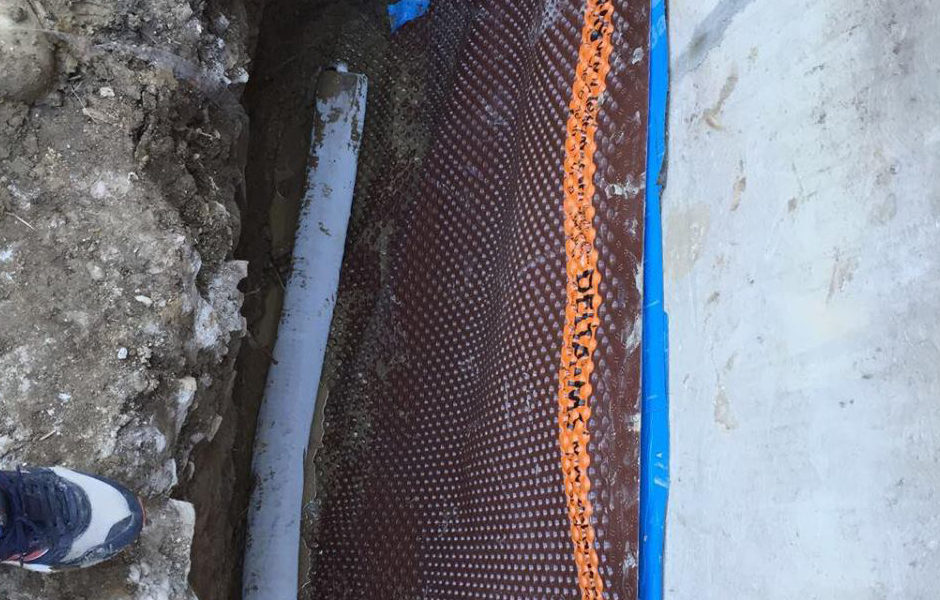 Have you noticed standing water in your yard? Do you have water appearing on your concrete basement floor? Saturation of water around your property's perimeter and water coming up from the ground can quickly result in flooding but can also cause damage to your foundation. The pressure of the water and the porous property of concrete can cause cracks on your foundation walls and floor. What you need to understand is that cracks will allow water to flood your basement in a case of a heavy rainfall for example, but more concerning, if cracks are left unrepaired then the cracks will at some point compromise your home's structural integrity.
When water is not properly drained from the soil around your property then your solution can be a weeping tile system.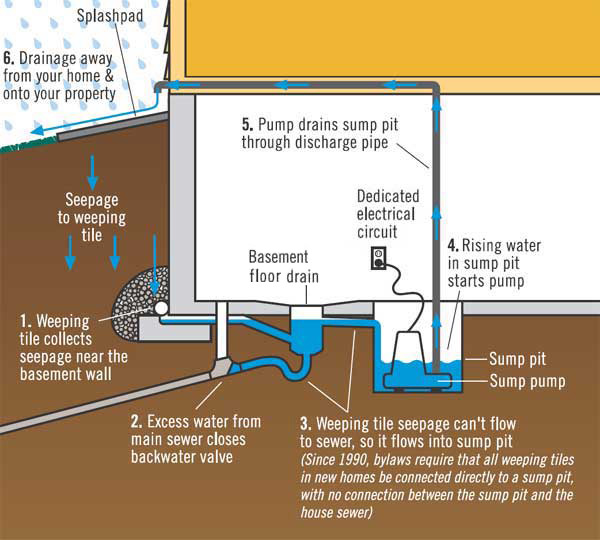 Exterior Weeping Tile
An external weeping tile system, or French drain as it is also called, is a drainage system that collects water pooling at the bottom of your foundation footings and drains it away from your property. A weeping tile is comprised by a perforated pipe that is placed at the bottom of your foundation footings. The work starts by excavating a ditch around the property walls deep enough to expose the foundation footings. The tiny holes in the plastic pipe are there to allow water to drip into the weeping tile and be discarded. The perforated pipe is then covered by a long open "sock", made from rot-proof material, which prevents soil plugging up the hopes of the pipe. Gravel is placed on top of the pile to accommodate drainage of the pooling water down to the weeping tile. Finally the removed soil is placed back on the ditch and packed tightly.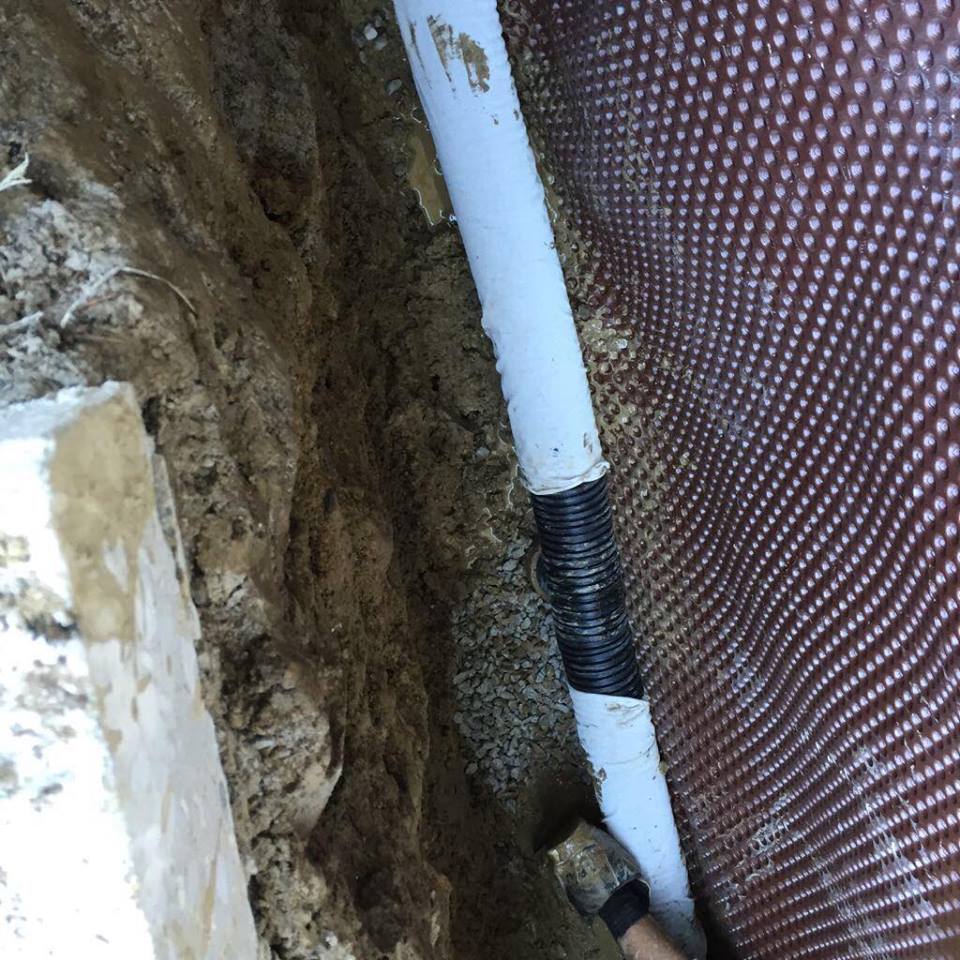 Interior Weeping Tile
There are times that an exterior cannot be installed because of the lack of space available at the perimeter of your property. An alternative would be an interior weeping tile installed at the bottom of your foundation footings inside your basement. The process is similar, a small ditch is excavated around your basement's walls, a perforated pipe, "sock" covering and gravel are placed in place and the ditch is filled in again. The interior weeping tile guides water to a sump pump which pump the water away from the property.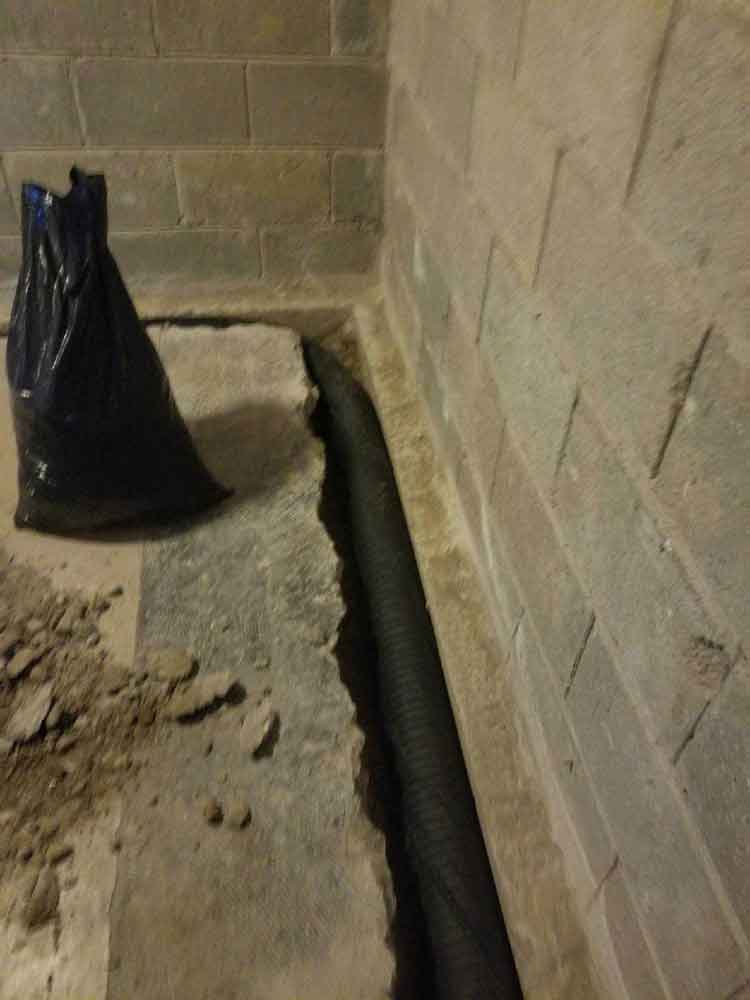 If you need the opinion of a basement waterproofing professional to determine if a weeping tile installation is the right solution for your then contact Interhome Waterproofing for a free on-site assessment. We are basement waterproofing experts with over 15 years of experience, offering a 25 year guarantee on our work. We serve Toronto and across the GTA. Give us a call today: 416-836-5253