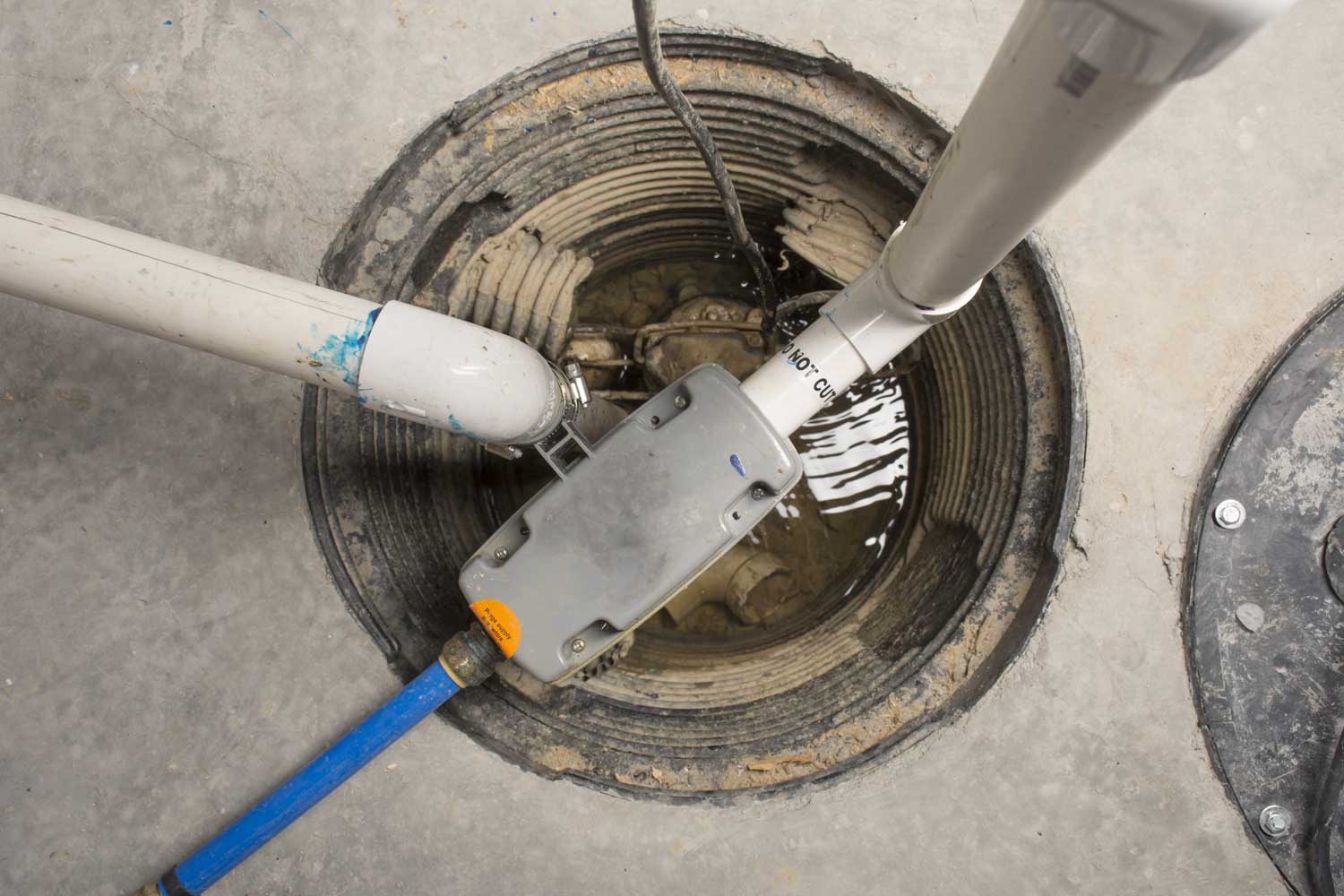 Comments Off

on How to test and maintain your sump pump
A working, well maintained sump pump can be the difference of 2 feet of water in your basement or just a wet floor. It can save you thousands of dollars in water damage and for the city of Toronto, which in the past years has been experiencing severe and sudden flooding, we highly recommend the installation of a basement sump pump.
A sump pump is usually located at one your corner of your basement or crawlspace close to a wall. There is a sump pit that the pump is submerged in, the idea is that when water falls into the sump pit and reaches above a certain level, the sump pump automatically turns on and starts pumping the water through a pipe leading outside and away from your property.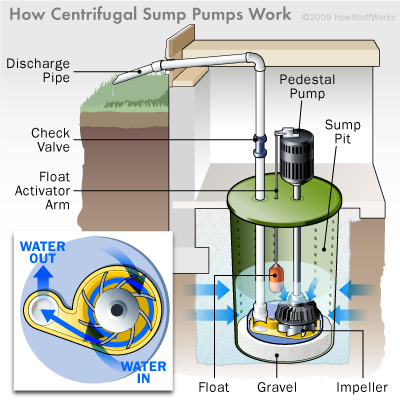 How to test your Sump Pump
First thing you should inspect is the discharge pipe leading outside your home. Check it for debris or clogs and clear the area around the pipe.
Test the sump pump by pouring approximately 20 liters of water down the sump pit, you should see the float activator arm raise and you should hear the pump suction kick in. In the pump does not activate then check that all wires are plugged in, or pour a bit more water. If the float is not rising then there might be an issue with your float mechanism. If the pump doesn't make any sound then chances are there is a mechanical problem. In the case the pump is working, make sure you don't run it dry for more than 20 seconds, you can damage the motor.
How to maintain your Sump Pump
Your sump pump should be tested at least twice a year. An exterior inspection can show you if wires got loose or debris and mud has accumulated around and in the sump pit. Make sure you clean the area around the sump pit because you want water to find its way in and you don't want any dirt or debris to clog the pit or get caught and burn your motor.
Sump pumps should be replaced every 10 years or so. New models of sump pumps have features like a wireless connection so they can warn you if they are activated or an issue occurs. You can also invest in a backup battery for the sump pump as it will not activate if electricity is down.
If you would like to have a sump pump installed or replaced, in Toronto or the GTA, give Interhome Waterproofing a call today, we offer free onsite assessments:
Call Us Today: 416-836-5253
Book your free on-site inspection and consultation with one of our basement waterproofing experts.